Seducing, blending like a bait
Fishes, seducers.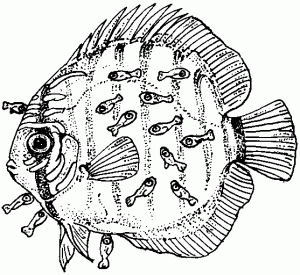 [Qhaosing®.connection]. Always blending helps survival. It has always provided useful lessons both in war and in the business. A small tropical fish of the family of characins has passed all. Darwinian evolution gave him the marks on his fins that resemble smaller fishes. Their appearance perfectly remembers the food preferred by Characins themselves: the result is a powerful means of attracting new partners. Blendng themselves as bait increases the likelihood of contact with potential partners and consequently the species can grow happy and longer. To remember .
Share your thoughts and leave a comment!
Inspiring sentence
However good or bad a situation is, it will change.