Negative thinking: not so bad
Upstream: sometimes thinking bad is better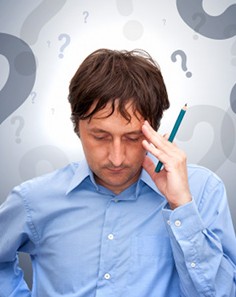 It 'a successful book: "Happiness for people who can't stand positive thinking" by Oliver Burkeman. In other words: if the history of positive thinking is not all this great Truth? The thesis of the psychologist researcher is that if one is by attitude against the positive thinking, it is useless to insist: you would have a counterproductive effect. It sets an end to the technique of goal setting, as well,  so fashionable with the managers around the world. "we all know," he says, "setting limited objectives can limit the company development. And what do you do then? According to the researcher, you'd better balance positive and negative. In addition to a more balanced approach, you can get rid of the pressure coming from the need of infallibility.
Share your thoughts and leave a comment!
Inspiring sentence
However good or bad a situation is, it will change.